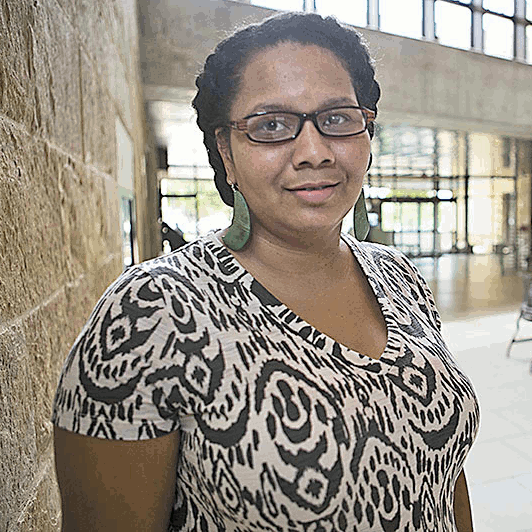 Kellee Coleman was born and raised in Austin, TX. She has been active in community social justice work since she was 12 years old. From 1992 – 1997, she worked on the Austin call-in cable access show, "What's On Your Mind?" that focused on youth community issues. Kellee later spent 3 years working with ATU local union 1091. She co-created and produced a weekly radio show on social issues impacting mothers of color called Mamis of Color, on KOOP FM radio from 2003 – 2007. Kellee returned to college as a mother and graduated with a B.A. in Sociology from St. Edwards University. She served as the inaugural Program Director for Vibrant Woman/Mama Sana prenatal clinic, a project of Mamas of Color Rising, the organization that she co-founded in 2008. The project works to provide holistic and culturally centered prenatal care, birth companions, midwifery, prenatal fitness and nutrition services to lower income Black and Latina women in the Austin area.
Kellee is currently working as the Business Process Consultant for the newly established Equity Office for the city of Austin. She is the mother of three, and a consultant/trainer on racial equity and social justice issues. Coleman has conducted training on health equity issues, researched social determinants of health as they impact Black women, and consulted with national organizations on community engagement and reproductive justice. She is a board member of Foundation Communities, advisory committee member with the Free Minds Project, and board member of INCITE! Women, Gender Non-Conforming, and Trans People of Color Against Violence.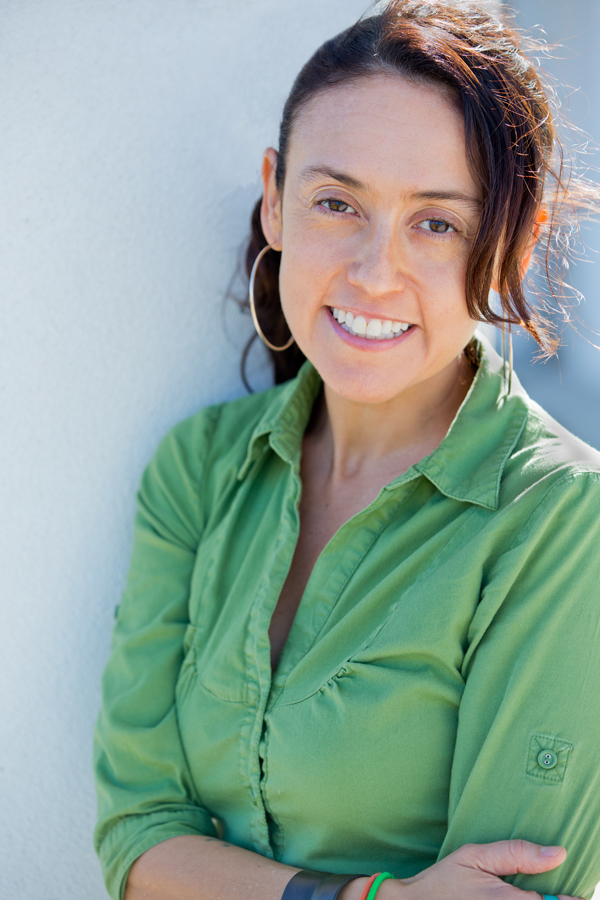 Paula X. Rojas has 25 years of experience working as a community organizer and equity and social justice trainer. Born in Chile, then growing up in Houston, TX, she spent over a decade working as an organizer in Brooklyn, NY. Following in the footsteps of her family members in Chile, Paula has worked on grassroots social justice issues affecting her own local community since she was a teen. Her jobs have ranged from Economic Justice Coordinator at a community youth center, to developing an investigation program to prove racial/ethnic discrimination at a Fair Housing organization. In New York, she co-founded various community non-profit organizations focused on issues affecting young and adult Black and Latina women, including Pachamama and the nationally recognized Sista II Sista. The bulk of her grassroots work has been focused on the issues of gender violence, childcare access, healthcare access, worker's rights and police brutality. Paula has played a key role in supporting and amplifying local organizing work as co-founder of the New York Organizing Support Center and INCITE! (Women of Color Against Violence), providing training and technical assistance to local chapters and affiliates throughout the country. Since moving to Austin, TX, in 2008, Paula has worked to launch Refugio (Center for Community Organizing) and has supported the training and development of community organizers and their organizations working on a range of social issues.
Paula is a contributor to the anthologies: The Color Of Violence and The Revolution Will Not Be Funded: Beyond the Non-Profit Industrial Complex. She currently works as a licensed midwife with Mama Sana-Vibrant Woman in order to put a more equitable maternal health model into practice. She continues to work as a consultant/trainer for Embody Transformation supporting organizations locally and nationally, including serving as Community Equity Strategy Consultant for the Dell Medical School within the Department of Population Health. She is the mother of two amazing children, Xue-li and Camino, and loves to dance!
Andrea Black works as a consultant and trainer supporting advocates, organizers, nonprofits and foundations working for social change. With over twenty-four years of immigrant rights experience as a lawyer, advocate, organizer and non-profit director, she has worked in a range of capacities including program development, public education, advocacy, communications, facilitation, fundraising, nonprofit management and movement building. Andrea served as Executive Director of the Detention Watch Network for nine years, a national member-led coalition working to expose and challenge the injustices of the U.S. immigration detention and deportation system and to advocate for profound change that promotes the rights and dignity of all persons. In this capacity, Andrea organized and facilitated many multi-day member conferences, strategy meetings and board/staff retreats for organizations including the U.N. High Commission on Refugees. Andrea received a B.A. in history from Harvard-Radcliffe University and is a graduate of New York University Law School. Andrea is the recipient of fellowships from the Open Society Institute, Equal Justice Works, and the Next Generation Leadership program of the Rockefeller Foundation. Andrea is a member of the City of Austin's Equity Action Team and a board member of Mama Sana Vibrant Woman, a peer-led organization which provides culturally appropriate and quality prenatal and postnatal care for women of color in Austin and Travis County. She also teaches meditation at the Travis County Jail as part of her meditation practice.